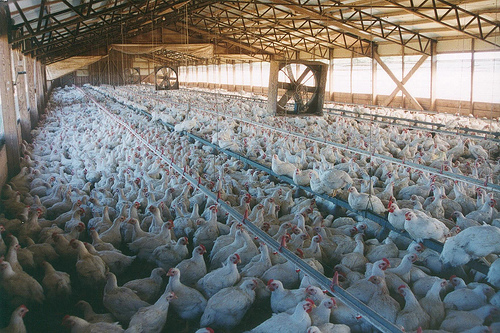 An article in the New York Times this morning reported that a truce has been made between factory farmers and animal rights activists in Ohio.  Much of the discussion is focused on caging methods for chickens.
According to the article:
Hoping to avoid a divisive November referendum that some farmers feared they would lose, Gov. Ted Strickland of Ohio urged farm leaders to negotiate with opponents, led by the Humane Society of the United States. After secret negotiations, the sides agreed to bar new construction of egg farms that pack birds in cages, and to phase out the tight caging of pregnant sows within 15 years and of veal calves by 2017.